One of the things homeschoolers tend to worry about are knowledge gaps, especially weak language and writing skills. If you are concerned about your high school student's grasp of grammar and composition, Bridgeway Academy has a solution with their basic but thorough remedial English Grammar and Writing program: Bridgeway English Book 1 Focus on Grammar and Bridgeway English Book 2 Focus on Writing, with the Answer Key for both.


Each book is divided into six Paks and three Sections. Each Section ends with a review lesson, and each Pak ends with a Self Test. Book 1 Focus on Grammar covers topics such as:
subjects and predicates
four types of sentences
incorrect sentences (fragments, run-ons)
nouns and noun functions
adjectives
adverbs
prepositions and prepositional phrases
conjunctions (coordinating, subordinating and correlative)
interjections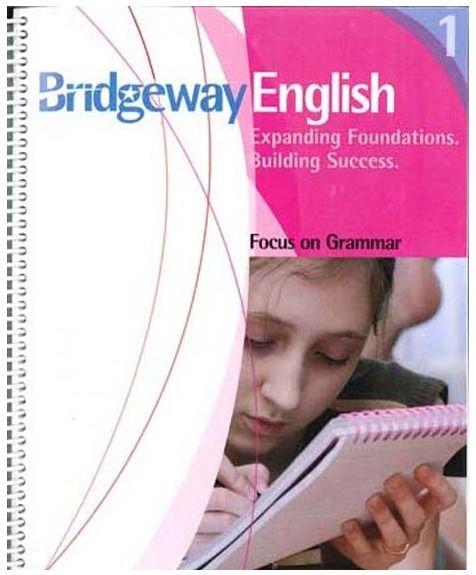 Book 2 Focus on Writing explains:
types of clauses
subject-verb agreement
action and linking verbs
irregular verbs
participles, gerunds, and infinitives
rules of capitalization
rules of punctuation
proofreading and editing
letter writing skills
business correspondence such as emails, faxes, and memos
study skills
test-taking skills
critical thinking and reasoning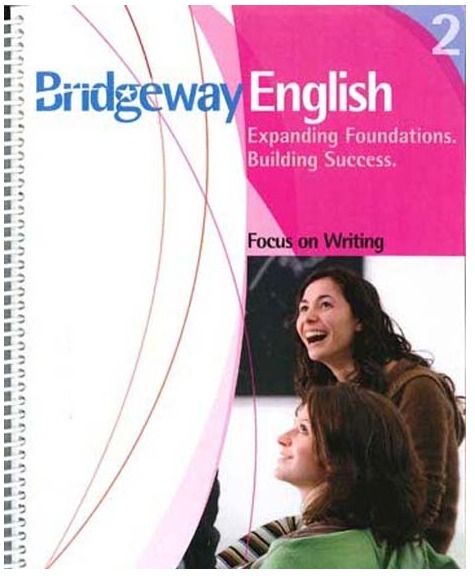 Bridgeway English Grammar and Writing are designed to be self-directed courses so students can work independently with very little parental guidance. After reading each brief lesson, the student completes fill-in-the-blank, multiple choice, labeling, word finds, and other exercises to help them internalize and master the concept.
Our approach to grammar may be different from the norm. We typically study grammar for about six weeks at the beginning and end of each year, while learning and practicing composition skills throughout the year by writing essays, reports, and research papers for literature, history, science, etc…
We used Bridgeway English Grammar and Writing a bit differently as well during the review period. I read the short set of instructions for parents and students, and looked through the lessons first to help me decide how it could work for us. Because the lessons are simply explained and the exercises are brief and focused, I asked my high schoolers, Noah and Emma, to act as mentors for Kenny (11) as he read and worked on each lesson. This worked well as a review for them, and as an introduction for Kenny to more complex grammar concepts than he'd learned so far. The reviews at the end of each section helped cement these new grammar rules, and the Self Tests were also very comprehensive.
We worked in both books Focus on Grammar and Focus on Writing) concurrently, completing about 2-3 pages every school day in each book in about 30-40 minutes. Kenny likes the workbook approach as long as the lessons are short and to the point. He felt inspired by the idea that he was doing high school level work, so he was very motivated. Noah and Emma enjoyed experimenting with the role of 'teacher' and helping their little brother with a subject they were already comfortable with.
This curriculum is, as described, appropriate for remedial instruction. Each lesson builds on the previous lesson, and there is plenty of review. For students who prefer workbooks and parents looking for self-directed grammar and writing courses, these would work fine. They would also be helpful to an adult who needs a remedial grammar and writing course.
The only issues I had with these workbooks and the answer key were the lack of a table of contents or index, so particular lessons or concepts were not searchable, and the pages are numbered from the beginning to the end of each Pak (as opposed to being numbered from the beginning of the book to the end), so for record keeping or lesson plans you need note the Pak number and corresponding page number. The books themselves are large, glossy spiral-bound paperbacks, the paper is of good quality, and overall the workbooks and answer key seem fairly sturdy.
Book 1 Focus on Grammar, Book 2 Focus on Writing the Bridgeway English Key
are priced at $23.33 each from Bridgeway Academy.