If you are looking for a science curriculum that offers more than "read the chapter, answer the questions", you should definitely check out Science for High School by Bridget Ardoin. It is a research-based science curriculum that encourages independent, self-motivated study.
We received High School Biology In Your Home, and found this a great method of study for our high schoolers. Each week I assigned a set of questions based on a particular topic. Then, using the library, the internet, and other sources, Emma did research to find answers and explain them in a couple of paragraphs or a research report. At the end of the week, she was ready to present what she'd learned.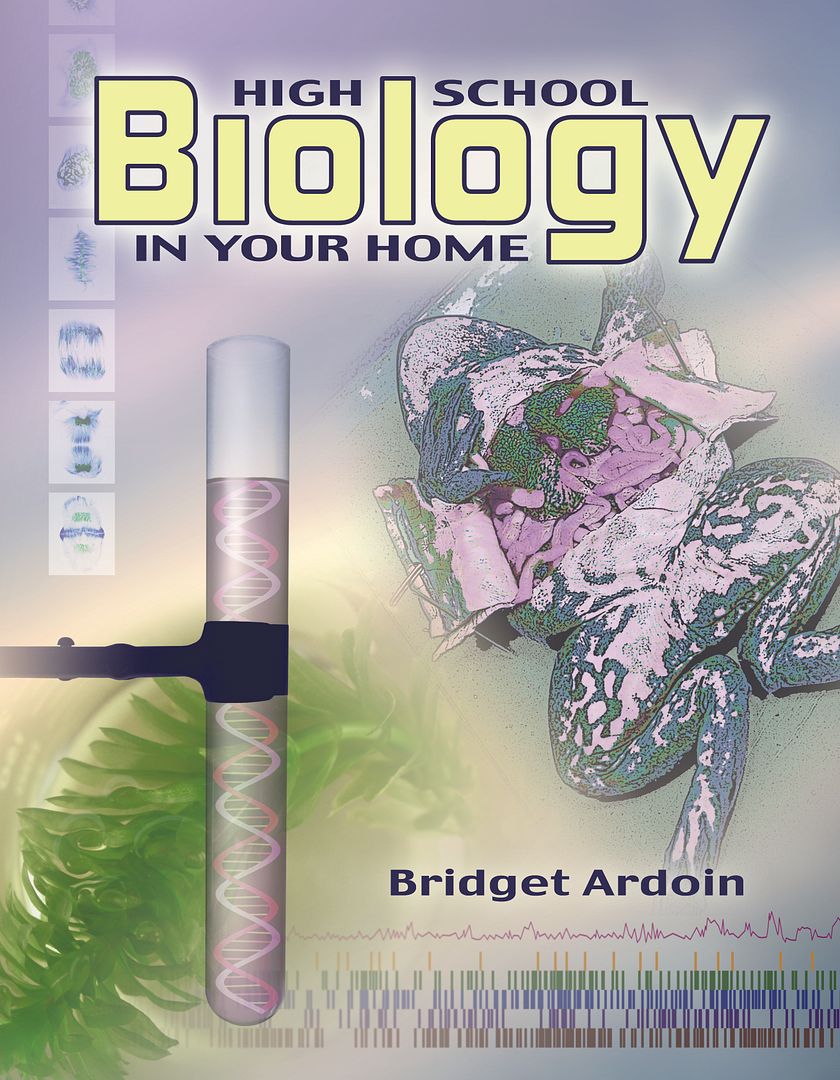 This program appealed to her as an aspiring writer. She also had the freedom to go as far and deep into research mode as she liked with topics that piqued her interest. She commented that she found the instructions very easy to understand, and appreciated that each set of questions built on each other. For instance, during Week 1 she researched general questions about Cells. Then for Week 2, she explored Cell Processes. Week 3 required two weeks to complete, as she delved further into Body Systems and the Integumentary System, which included questions about skin cancer, which is an important and relevant topic for a young girl tempted to spend time tanning in the sun.
Experiments and projects are described in detail in the Parent's Manual so that students can complete important labs. The manual is divided into two semesters, with the minimum information that a student should be able to find about each set of questions. Also included are quizzes and final exams, and a dissecting manual. Parents will find the manual useful for measuring understanding and information retention.
Flexible resources like High School Biology In Your Home  can easily be adapted for different learning Styles. The auditory learner will appreciate discussing each set of questions and presenting their findings orally. Since the student can use any type of resource can be used for research – DVD, internet, experimentation, glossy picture books and science magazines – a visual learner can also find this curriculum engaging. The hands-on learner will enjoy the experiments and demonstrations of what he has learned.
More than just teaching science, this curriculum offers students the opportunity to hone their composition skills by writing research papers, something essential for the college-bound high schooler.
They must also practice time management and learn self-motivation as they work independently to complete the assignments by the due date.
You can purchase High School Biology In Your Home for $79.99. The set includes the sturdy and spiral bound Parent Manual and Student Manual. You can also find all the supplies needed for the experiments in the Science for High School Shop.
Click on the banner below to read all about how the Schoolhouse Review Crew used other resources from Science for High School.